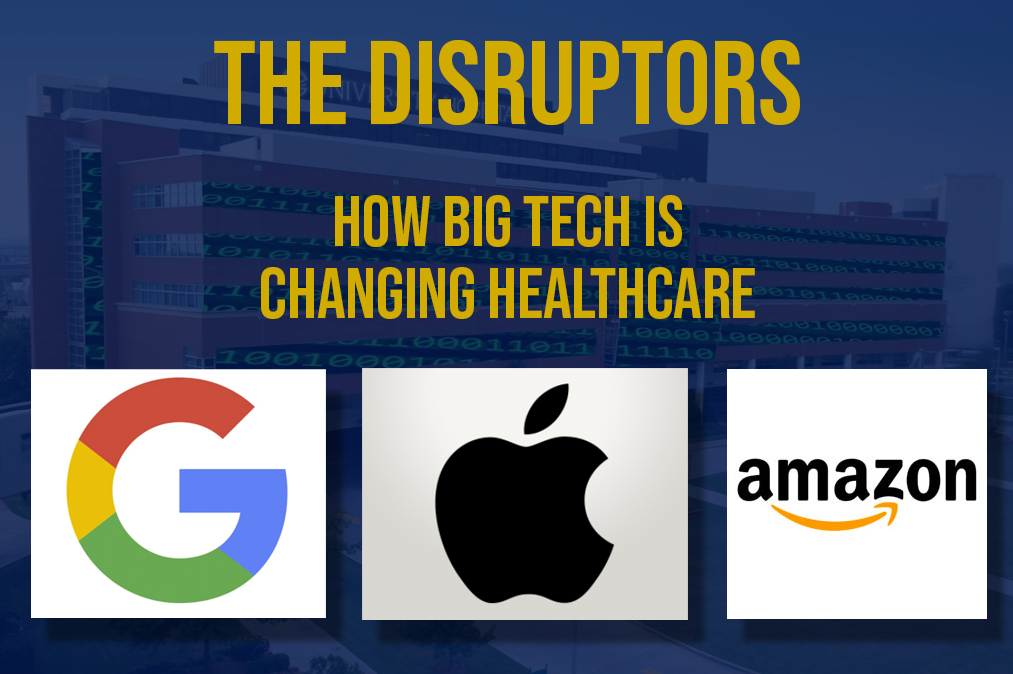 The DIsruptors: How Big Tech Will Change Healthcare
is a 60 minute presentation which examines the potential of Amazon, Apple, Google, WalMart & CVS to upend healthcare by applying their existing data expertise and scale.
DESCRIPTION
Healthcare and especially hospital-based healthcare is going through a massive disruptive phase right now, with most of the changes being brought about by 1) new technologies and 2) new entrants, competitive and non-competitive, into the space. In this session Ron Galloway will illustrate the scope of these changes, and the impacts and unintended consequences that may occur.
LEARNING OBJECTIVES
1) Show how all these 5 companies plan to impact hospitals and healthcare - Amazon, Google, CVS and Walmart, and now Apple have ridden the wave of businesses leveraging their existing frameworks into healthcare. Amazon will use Prime and Whole Foods to enter into the pharmacy business, and their data expertise to provide analytics and perhaps an Amazon EHR. Google has been pushing relentlessly into health care with initiatives in health, wellness and life sciences and even has a whole division devoted to expanding the human lifespan. With the Aetna acquisition, CVS can combine a physical footprint of 9,800 stores with a payment model and pharmaceutical innovation. Walmart's combination with Humana with further push the "consumerization" of healthcare delivery. Finally, Apple is poised to become the largest aggregator of personal healthcare data, and its immense scale has essentially set FHIR as the interoperability standard.
2) Illustrate the disruptive impact technology is having on hospitals, particularly the shift from hospitals as healthcare delivery systems to hospitals as data institutions. What changes will all the data collected from EHR's bring about? What is the role of genomic testing, especially when this data is  combined with EHR data and studied with machine learning? How are wearables going to change consumer demands on hospitals, in terms of services and access to data? What will be the fast-expanding role of virtual visits on the hospital healthcare delivery system?
3) Promote an understanding of a timeline of these events, and how they will work in tandem to alter healthcare delivery and evolve the mission of healthcare delivery. A prime goal of this session is also to make attendees comfortable with new terms in healthcare (FHIR, interoperability, machine learning, blockchain). Potential impacts on payment models and insurance will also be addressed.